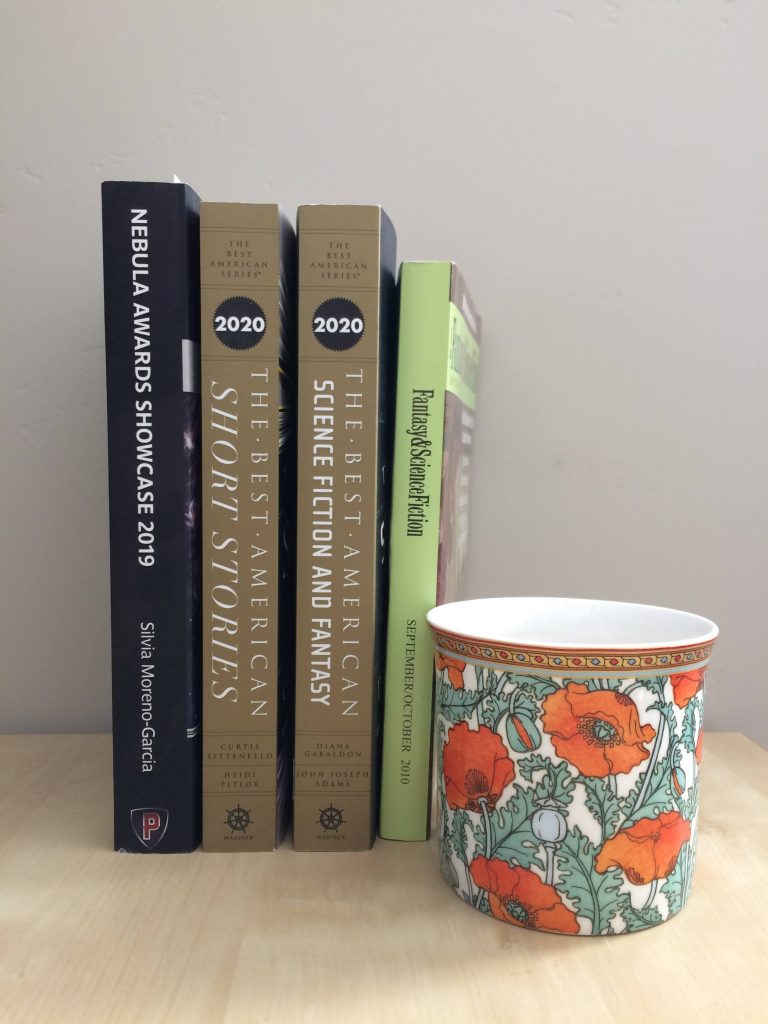 As an aspiring writer, I consider reading to be a critical part of honing my craft. However, though I love writing short fiction, I haven't read that much short fiction. Because of this, I also don't yet have a good handle on magazines and journals that would be interested in my short form work. This is something I need to change. If there's anything I've learned from being in academia it's that knowing and understanding the players in you field as well as the venues for publication are critical.
So, it's time to take the next step. I purchased a number of short story collections, showcasing the best short fiction (especially sci-fi and fantasy, since I tend to lean toward speculative fiction in my writing) in 2019 and 2020 as well as a magazine sampler. Here is my current list:
Nebula Awards Showcase 2019 edited by Silvia Moreno-Garcia
The Best American Short Stories 2020 edited by Curtis Sittenfeld
The Best American Science Fiction and Fantasy 2020 edited by Diana Gabaldon
Sample issue of Fantasy & Science Fiction Magazine (Sept/Oct 2010)
This is just the start.
My goal is to read about one short story per week (between baby feedings and diaper changes). My hope is that I will eventually get to the point where I can categorize magazines and journals according to prestige, but also according to the overall form and feel of the fiction they accept. I have found that what also helps is looking at lists of magazines and journals by genre and visiting each of their websites in turn. Some magazines publish online where you can read at least some of their published fiction without a subscription. This is great to get a feel for a magazine before fully committing to a subscription or submission. Here are just a couple in the speculative fiction arena:
With a now two-month old, this may be a long road, but worth it. And I get to read some great short fiction along the way.